Announcing The Wine Company's Grower Champagne extravaganza on Saturday January 25th, 2014
THE WINE COMPANY PRESENTS
THE GROWER CHAMPAGNE EXTRAVAGANZA!
Saturday January 25th, 2014
1:00 pm – 4:00pm
Ready to join The Wine Company for an afternoon you'll never forget? On Saturday afternoon, January 25th 2014, we are popping a huge amount of the best Champagnes you can imagine, and we are inviting YOU!
Why? To thank you for your support of Grower Champagne and to share our love of these wines with the people that matter the most: the ones drinking and enjoying them.
So how do you get to attend this great event? Two easy steps: obtain a Plaque de Muselet from any of the producers listed at the end of this post, and pre-register for the Champagne Extravaganza! Your pre-registration assures your spot, and the Plaque de Muselet is your ticket in.
What in the world is a Plaque de Muselet? It's the 'crown cap' from a bottle of Champagne, branded with the producer's name or logo.
So how do you and your friends get to attend this party? Simply purchase any of the great Grower Champagnes listed below, register your attendance, and bring the Plaque de Muselet on January 25th.
What can you look forward to? An afternoon of the greatest Champagnes available, bar none. Selection after selection of amazing bubbly poured by The Wine Company's ace staff, along with great food, music, and more.
This is a not to be missed event for wine lovers of Minnesota!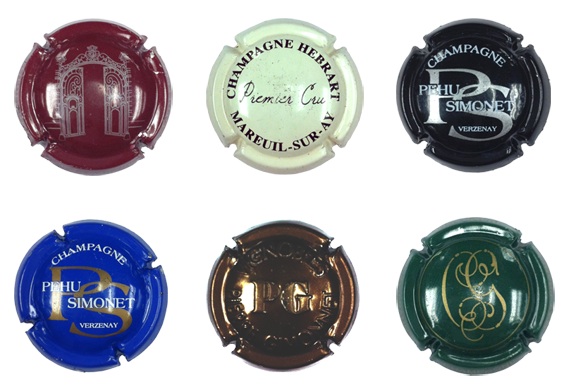 One Plaque de Muselet (from the select list of producers below) = one admission to the event.
Twelve Plaque de Muselets (from the select list of producers below) = twelve admissions to the event (you get the idea).
Yes! Multiple registrations allowed. Buy a case of select Champagnes and invite your friends to the Champagne tasting of the year!
Pre-registration of your attendance is required, so once you have your Plaque de Muselet in hand visit https://www.eventbrite.com/event/8955246383.
Note: No walk-ins allowed on January 25th. All attendees must pre-register and bring a plaque de muselet from one of the selected producers.
One person may register for a group, but each individual must have a Plaque de Muselet for entry.
Must be 21 years of age or older.
***
Wines included in the promotion
Click on each wine for tasting notes and information on where to buy them!
Gaston Chiquet Blanc de Blancs d'Ay
Gaston Chiquet Special Club Millesime
Geoffroy Brut Cuvee Expression
Gimonnet Brut Blanc de Blancs 1er Cru
Gimonnet Special Club Vintage Brut
Pierre Callot Blanc de Blancs Brut
Pierre Callot Blanc de Blancs Vintage
Varnier-Fanniere Brut Grand Cru